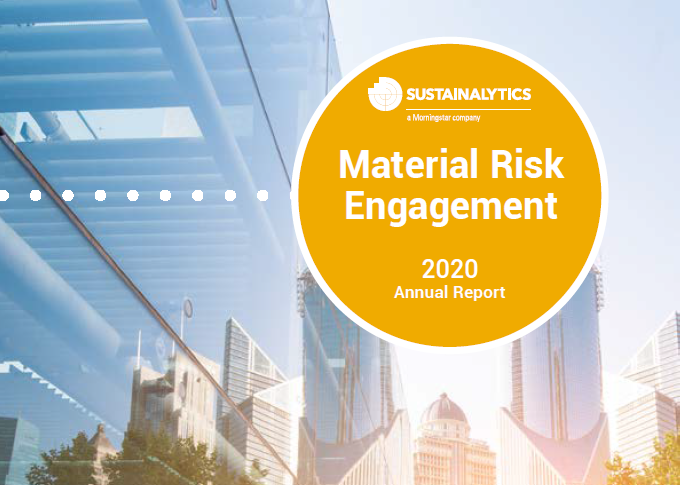 Material Risk Engagement helps investors promote and protect their long-term value by engaging with high-risk companies on their financially material ESG issues. This inaugural Material Risk Engagement annual report covers ten months since its launch in March 2020. Read the report to learn more about:
Mapping engagement to the Sustainable Development Goals

Material Risk Engagement topics, results and success, to include specific case studies

Thought leadership from Sustainalytics MRE Engagement Managers: Examining ESG Trends in North America and Alignment between ESG Engagement and Investment Decisions.