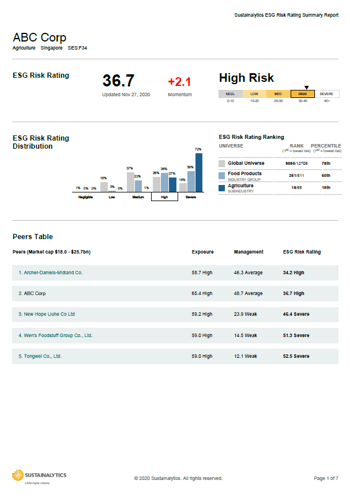 Knowing how exposed and how well your portfolio companies manage their material ESG issues is now a critical part of making well-informed investment decisions.
That's why the world's leading investors rely on our ESG research and ratings for a consistent approach to evaluate financially material ESG issues that affect the long-term performance of their investments.
Learn more about why Sustainalytics' ESG Research and Ratings are the industry standard.