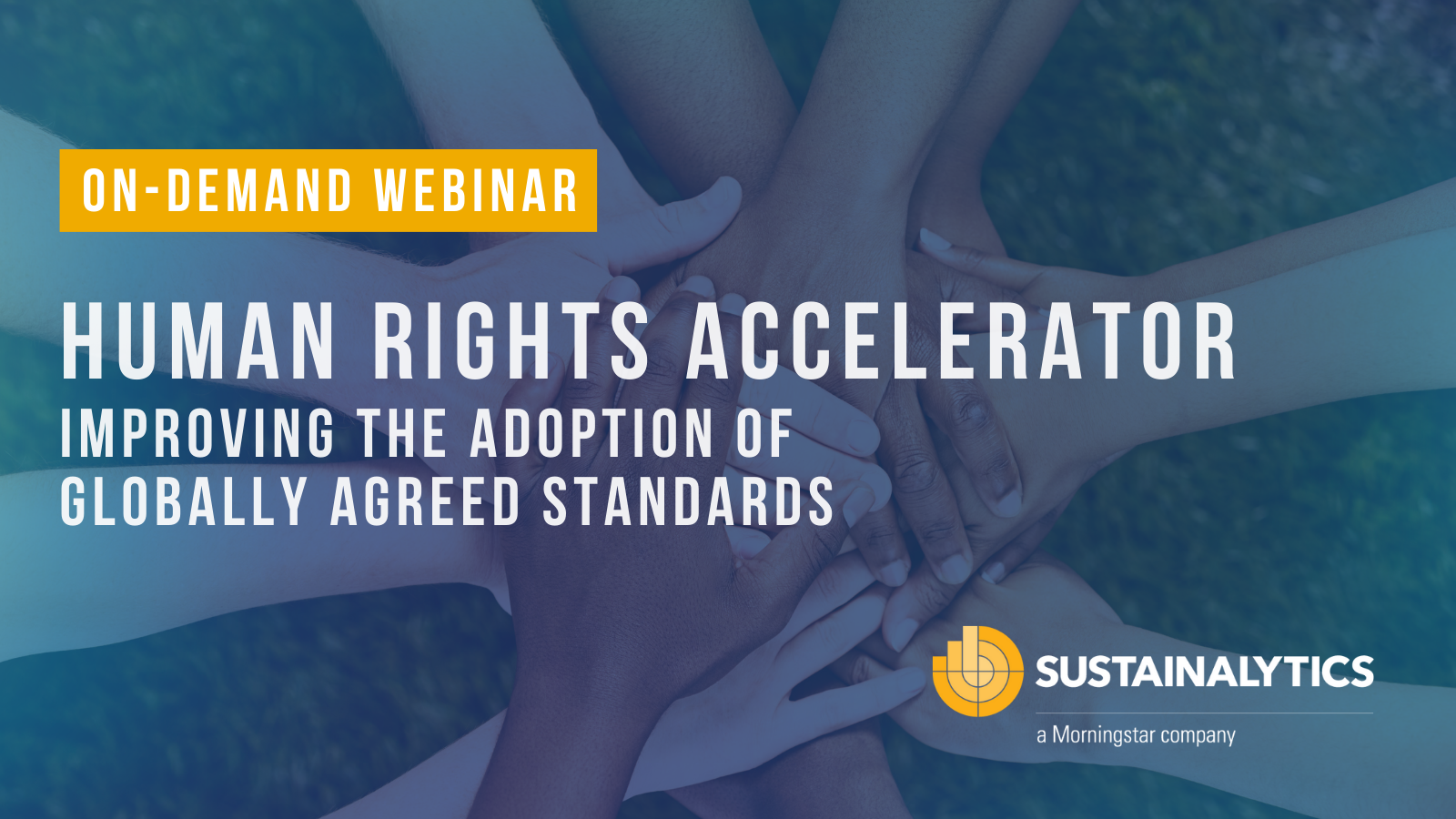 Private sector activities positively and negatively impact the rights of millions of people. Not adequately managing these impacts pose a material risk to companies and to investors. Human rights issues are central to a company's social license – society's ongoing acceptance of the company and its activities.
Register for our latest On-Demand webinar to hear an expert panel discuss:
The key obstacles, drivers, and priorities for companies and investors that still need to be addressed to realize the United Nations Guiding Principles on Business and Human Rights (UNGPs)
Which roles companies and investors can play in furthering human rights considerations ?
Speakers:
Lene Wendland, Chief of the Business and Human Rights Unit, UN Human Rights, OHCHR

Carsten Stendevad, Co-Chief Investment Officer for Sustainability, Bridgewater Associates

Ewelina Łukasik-Morawska, Manager, Engagement Services, Sustainalytics
Launch date: Tuesday, 28 September