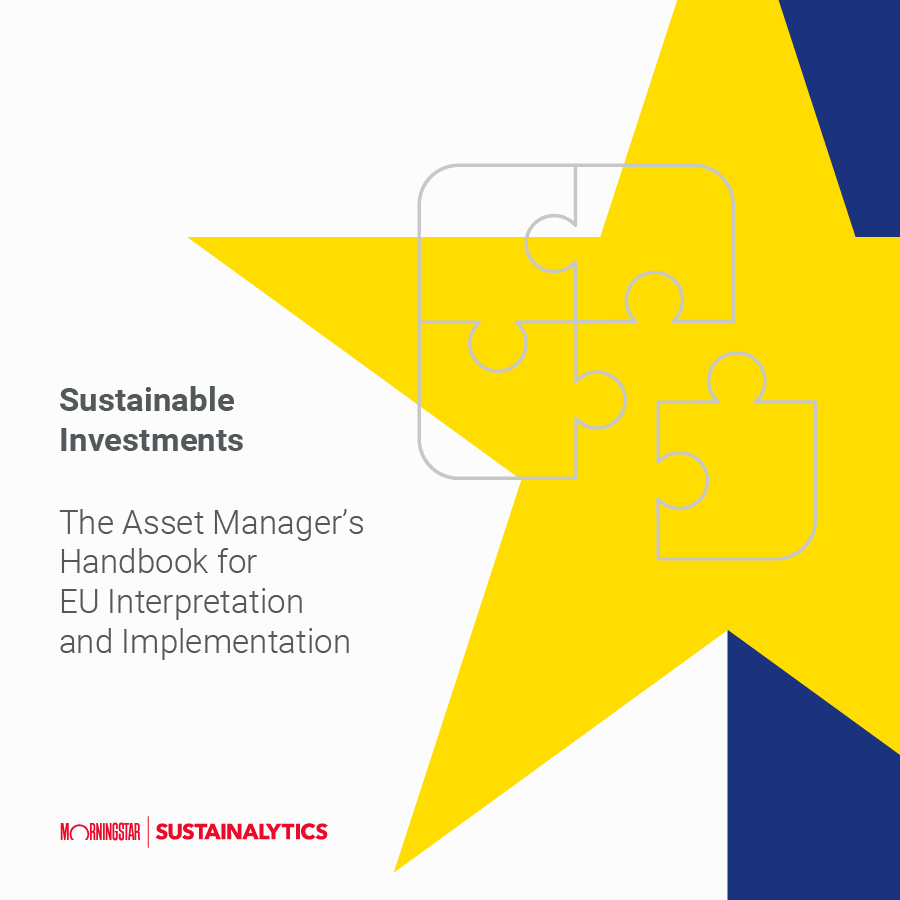 The term "sustainable investments," as defined in the European Union's Sustainable Finance Disclosure Regulation (SFDR), is a key concept in the EU Action Plan for Sustainable Finance. However, the definition of what is a sustainable investment is unclear, leaving asset managers to use their own judgment, take diverging approaches, risk mislabeling products, and potentially face greenwashing claims.
This ebook examines the current challenges that arise when classifying funds, and the metrics that differentiate financial products. It also takes a closer look at sustainability-related requirements under the revised Markets in Financial Instruments Directive (MiFID), and examines pertinent questions recently posed to the European Commission on the viability of approaches that asset managers should consider.
Download the handbook to find out:
How "sustainable investments" is defined and what approaches investors can take to apply it.

Why the current definition of sustainable investment causes confusion for asset managers, increasing the risk of unintentional greenwashing.

The connection between a lack of transparency and greenwashing and how the term sustainable investment can be practically interpreted and implemented by asset managers.