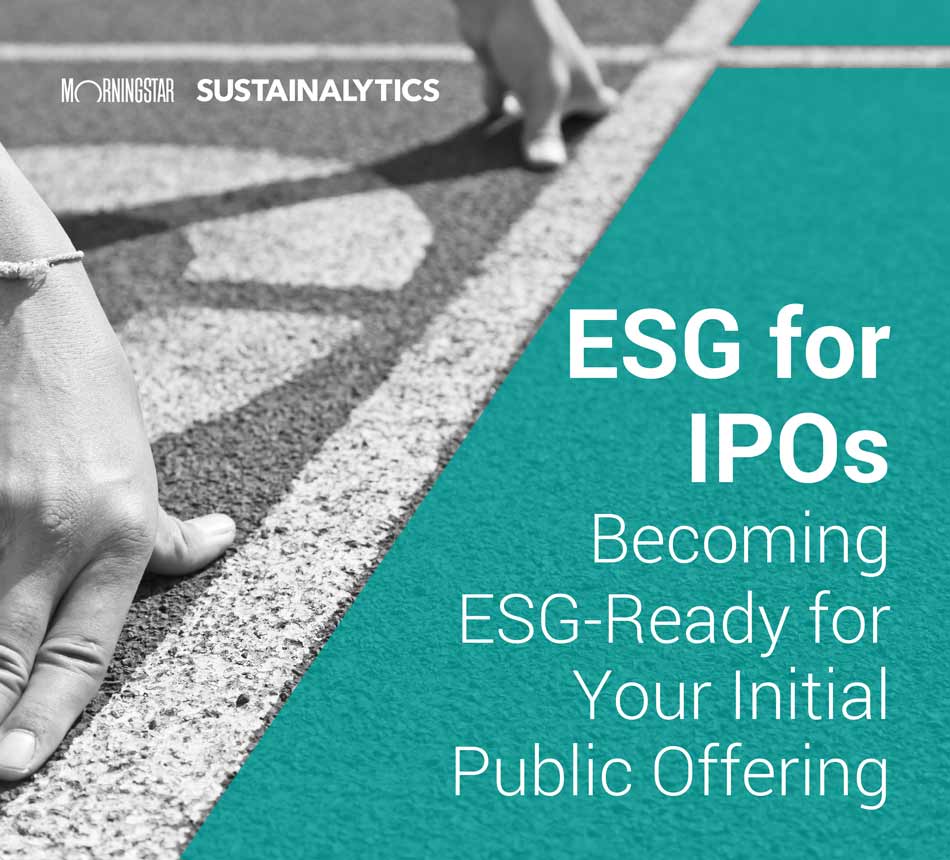 As companies prepare to list on a stock exchange, an effective environmental, social, and corporate governance (ESG) strategy has rapidly gone from being a "nice-to-have" to a necessity. Pre-IPO companies need to focus on ESG issues to attract key investors and investment funds, make their companies more competitive, and help build solid reputations.
This ebook guides you through the process of preparing your company for an ESG assessment before an IPO. Readers from private companies in finance and treasury departments, investor relations, investment banking, and CSR professionals will learn:
Why ESG should be incorporated into your IPO

How to prepare for an IPO ESG assessment

What the pre-IPO research process is like

What happens after an IPO ESG assessment and final report is delivered.