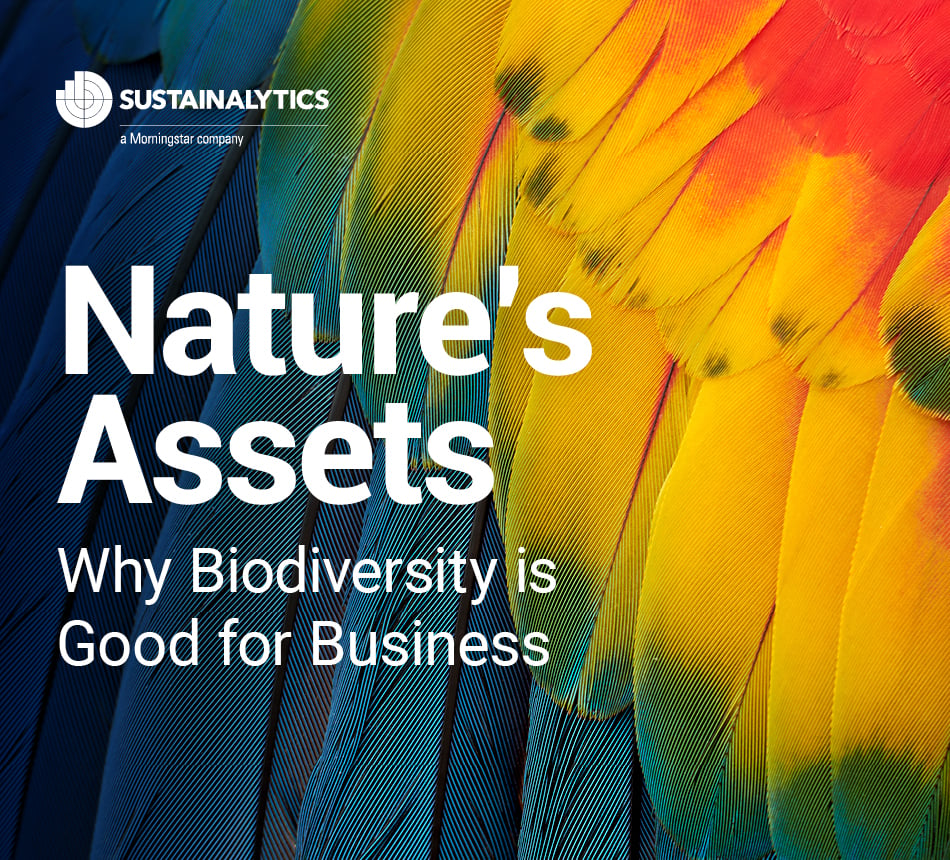 With biodiversity loss identified as one of the top three risks to business, it is quickly becoming a key topic in boardrooms around the globe. Human pressure on natural environments and ecosystems has accelerated species loss to a rate at least 100 times higher than the natural extinction rate. This unprecedented decrease in biodiversity due to human activity has both direct and indirect social and economic impacts, as over half of the world's GDP – approximately $44 trillion – is at moderate or severe risk. Unless further biodiversity loss is prevented and biodiversity-related impacts are better managed, many business activities will soon be unsustainable.
This ebook outlines the steps companies can take to measure and manage biodiversity-related issues. Readers will discover:
How current business activity is accelerating biodiversity loss

The material impacts biodiversity loss has on businesses across sectors

How companies can protect against natural capital losses and address potential biodiversity-related risks.