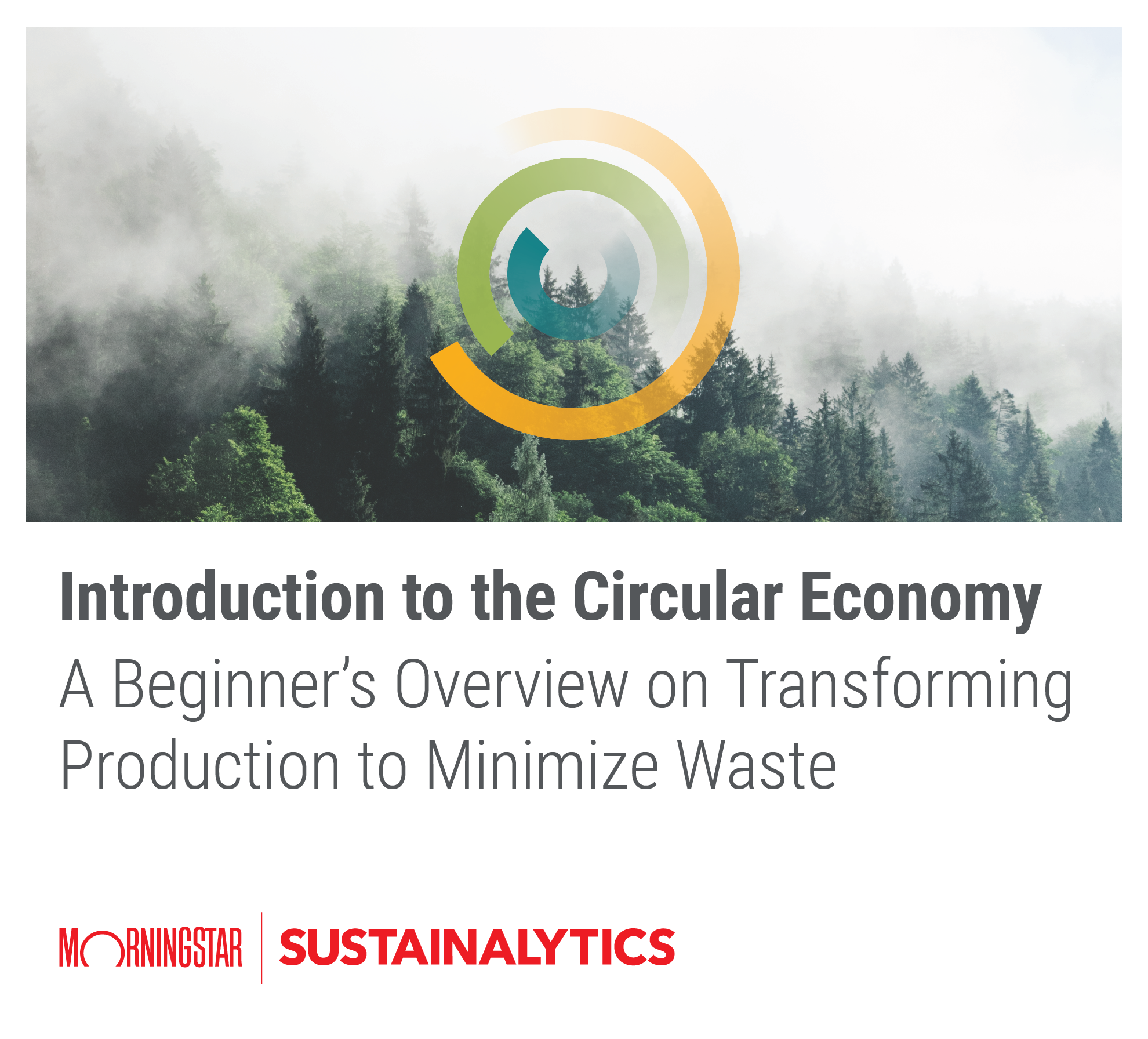 In the traditional economic model followed globally, raw materials are collected, transformed into products, used by consumers, and discarded as waste. This waste contributes almost half of all global CO2 emissions, while negatively affecting human health and the environment. In contrast to this linear model, a circular economy focuses on the principles of reduce, reuse, and recycle, to minimize the impact on the environment as much as possible. In fact, as an alternative model, the circular economy can could yield up to US$4.5 trillion in economic benefits by 2030.
This ebook looks at the circular economy through an ESG lens, exploring why it is gaining traction with governments and businesses. It also looks at emerging challenges during this transition, whether actions taken by businesses and governments are enough, and what potential solutions look like.
Readers of this ebook will learn about:
The challenges of shifting from a linear to a circular economy.

How businesses and governments are taking action to implement circular economic principles.

Emerging solutions for realizing the circular economy.

Recent developments in the food and plastics industries that follow a circular model.