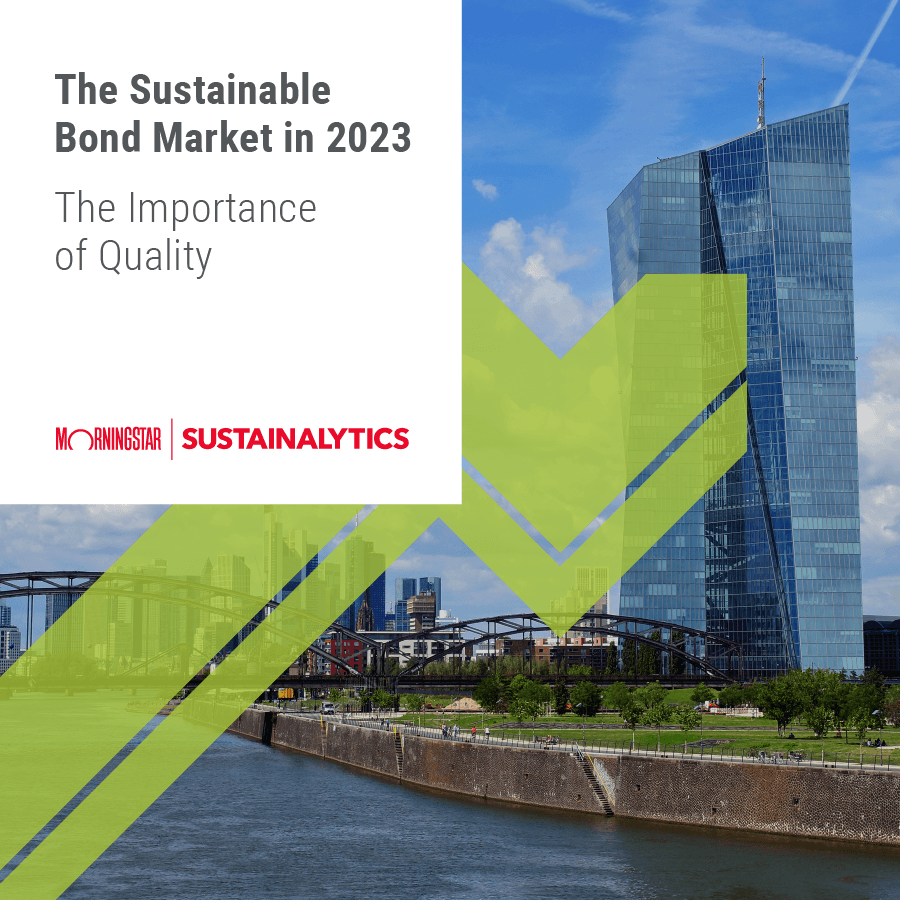 The sustainable bond market is undergoing its first real stress test. The market faces positive tailwinds promoting growth, while also facing headwinds in terms of economic challenges and wavering market confidence in a global period of uncertainty, volatility and inflation.
Market participants are looking for new ways to finance sustainability efforts amidst increasing demand, while also undergoing scrutiny surrounding their sustainability claims. This ebook covers how the sustainable bond market must strike a balance between increasing innovation and maintaining quality, integrity and credibility.
Readers interested in sustainable finance will learn about:
The performance and status of the sustainable and green bond market today.

Recent changes to standards and regulations in major markets and how it reflects increased scrutiny to combat greenwashing.

How 2023 may be the year of resurgence in sustainable bonds.