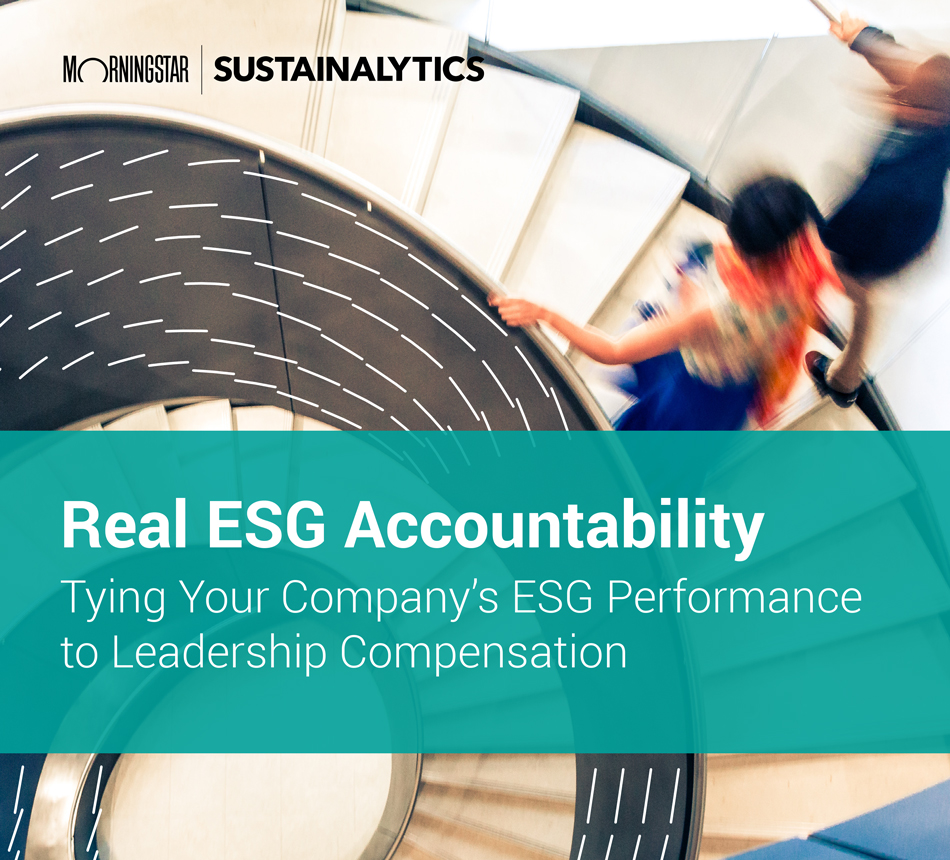 Stakeholders, especially institutional investors and regulators, are increasing pressure on companies to tie executive compensation to ESG performance for enhanced accountability and transparency. Leading companies are responding and finding that ESG incentive plans can also align executive action with strategic priorities.
Download our latest ebook to discover:
How linking executive compensation to ESG metrics can support corporate goals.
The current state of ESG-based incentives from Sustainalytics' research.
Why ESG-linked compensation is a practical step forward on accountability.
What any firm can do to execute a credible and transparent ESG pay-link.