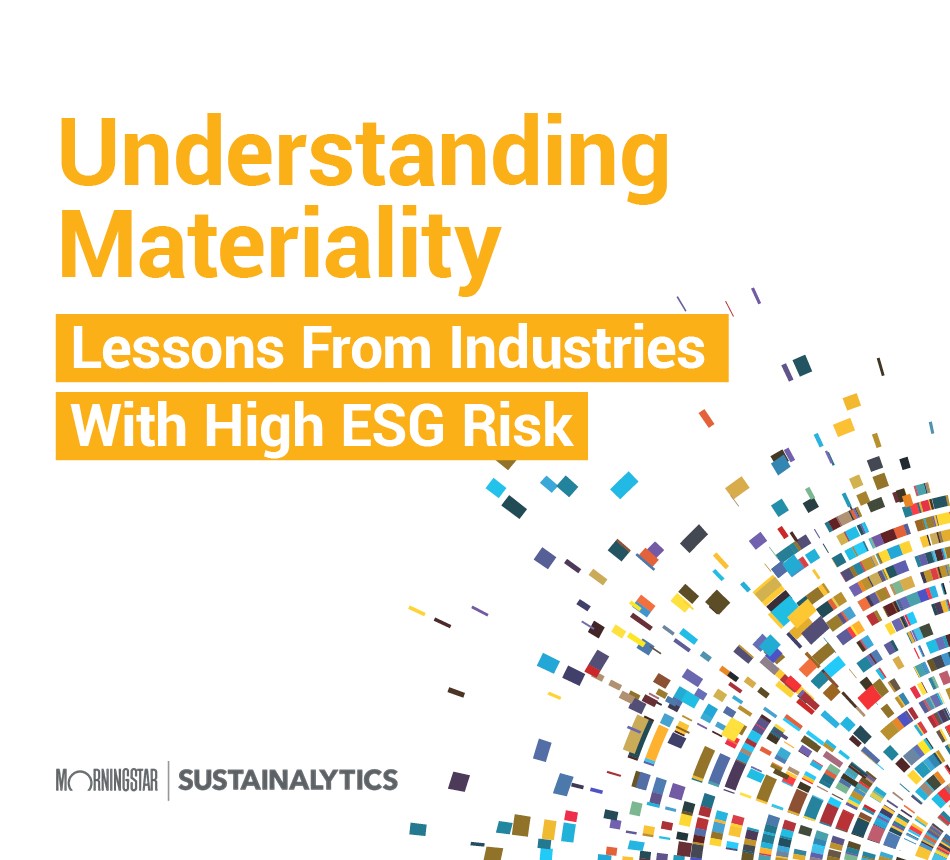 Whether your company is highly exposed to environmental, social, and governance (ESG) risk factors or not, knowing which material ESG issues (MEIs) are affecting your business is critical. Understanding and addressing MEIs to effectively manage ESG risks can contribute to superior long-term enterprise value. Even companies in high-risk industries can take meaningful steps that benefit the environment, society, and business.
In this ebook, discover the five industries facing the highest ESG risk, the issues impacting the risk profiles of companies in those industries, and how all companies can best manage these issues.
Readers will learn:
Which industries have the highest ESG risk.

The impact of key MEIs within these sectors and beyond.

How Sustainalytics assesses the material ESG issues impacting companies and evaluates corporate ESG risk management.

The actions companies can take to effectively address these issues.