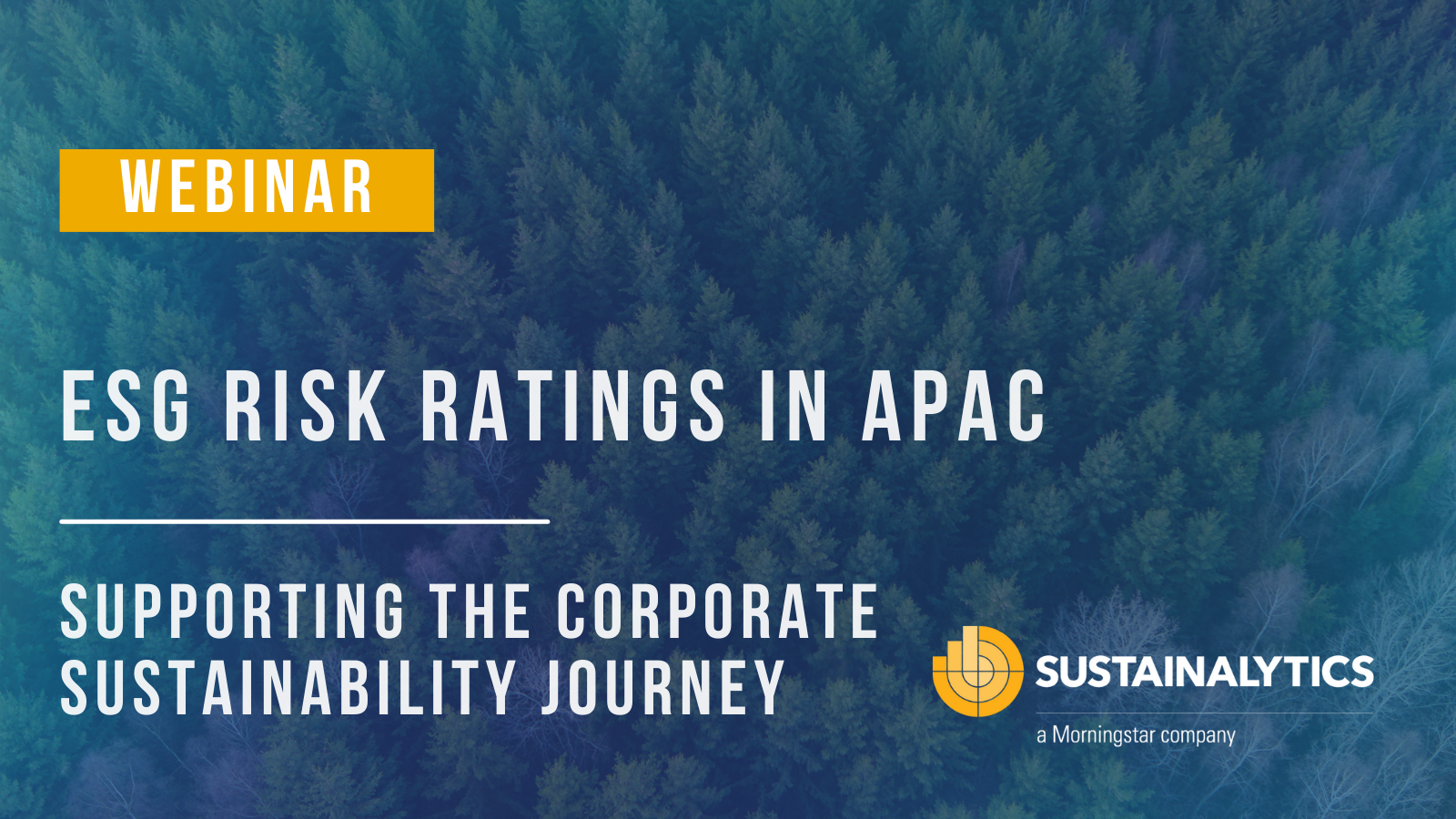 Available to watch now:
Who It's For: Professionals in Corporate Sustainability Departments, Finance and Treasury Departments, and Investor Relations
About This Webinar:
To support sustainability strategies and meet investor demands, more corporations in APAC are searching for solutions to address their work on environmental, social, and governance (ESG) issues. A widely adopted tool to help companies on their path to sustainability is an ESG Risk Rating, which provides an independent assessment of a company's ESG performance. This webinar will take you through how an ESG score can support your company's ESG journey, the benefits of acquiring a rating, and how various corporate stakeholders, including banks and investors, integrate corporate ESG ratings into their decision making.
Hear from a panel of ESG thought leaders in the Asia-Pacific region on how ESG ratings have supported their sustainability and financial objectives.
Featured Panelists: