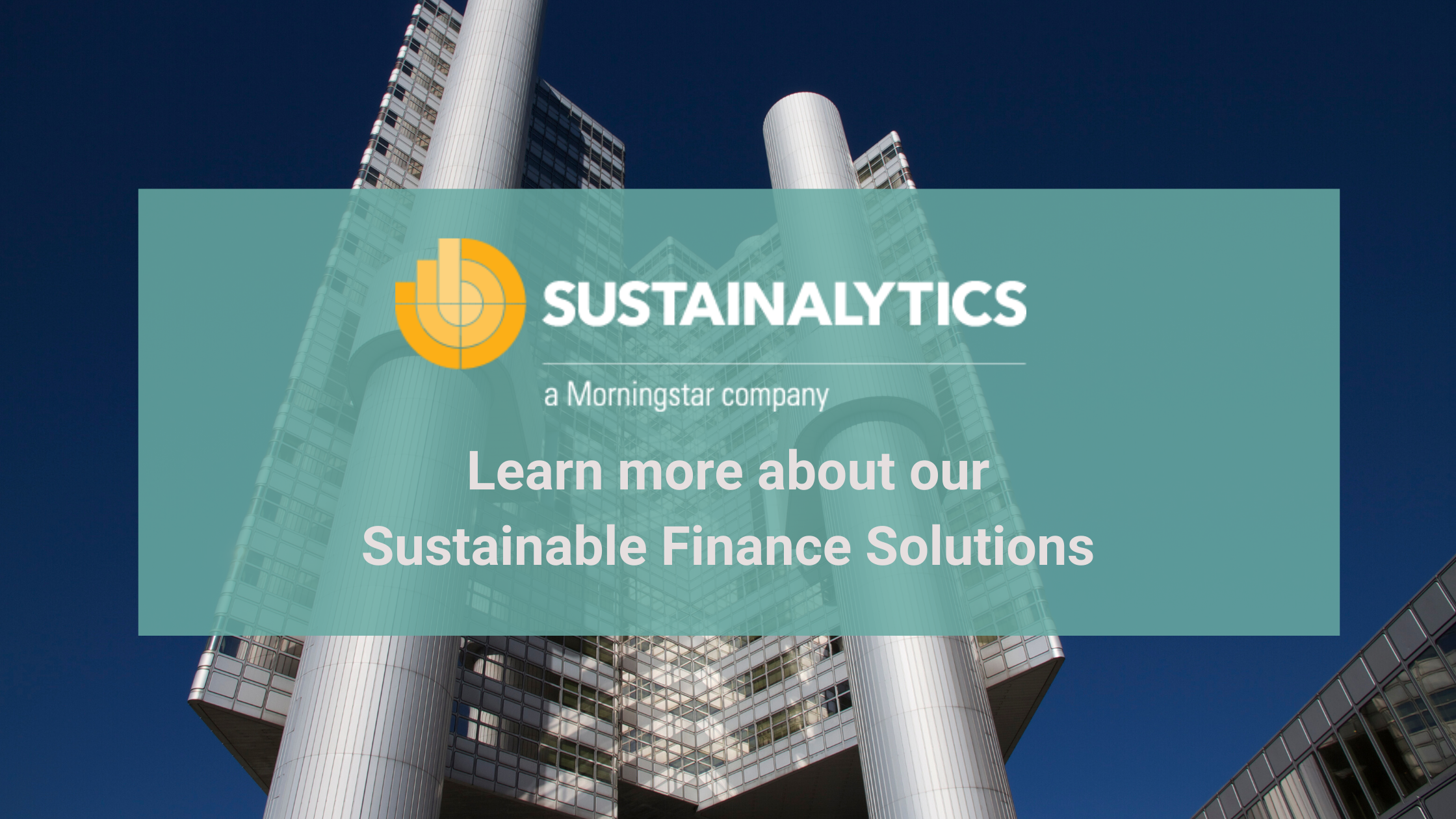 Download our brochure to learn about the sustainable finance product solutions we have for our financial institution partners.
Whether you are trying to build innovative product solutions such as sustainability linked loans or need a second party opinion on a sustainability bond framework, our global team of experts can work with you and your clients to help guide you through the process.
As the largest second-party opinion provider, Sustainalytics works with hundreds of the world's leading issuers and investment banks to help them bring credible sustainability bonds and loans to market.