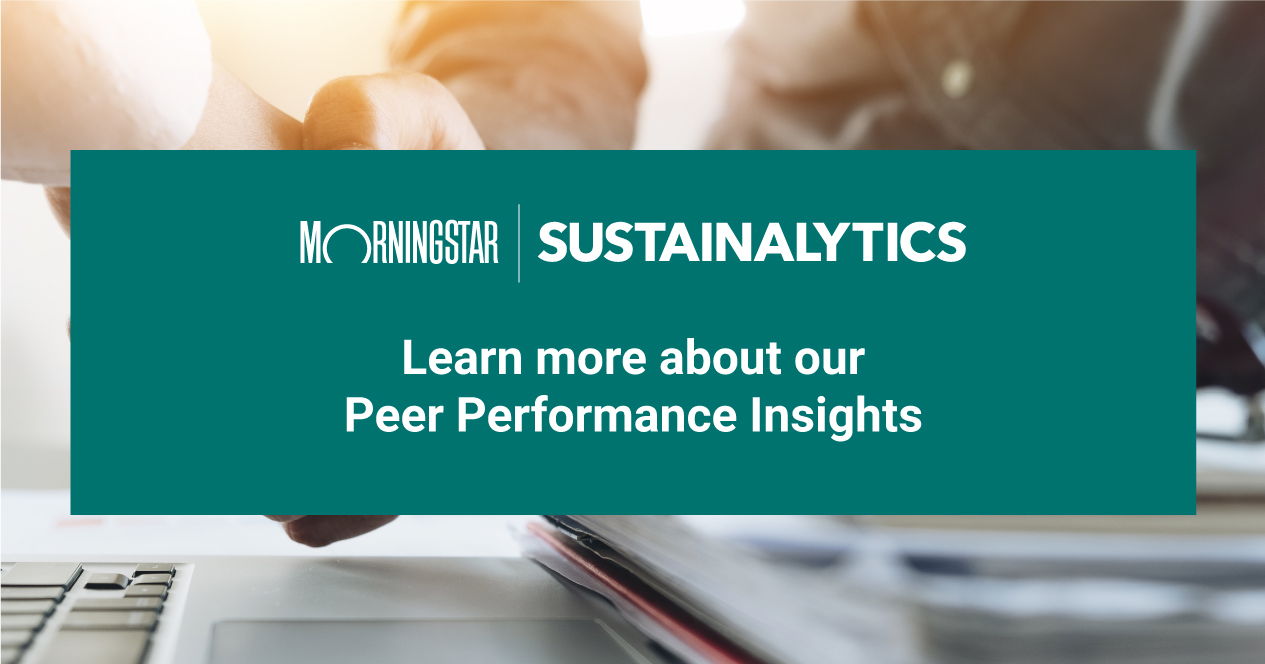 Download our brochure to learn about the benefits of Peer Performance Insights.
Sustainalytics´ Peer Performance Insights suite of products provides information about the company's ESG Risk Rating and its components compared to a select number of industry peers.
The different products that comprise the Peer Performance Insights suite, offer analysis at varying degrees of depth, from high-level industry and peer comparisons to detailed industry trends, management scores and controversies amongst others.